Broadband Wireless Service
NMSurf is Now Offering Faster Broadband Wireless Internet Service!
NMSurf uses the latest technology and equipment to deliver blazing-fast broadband Internet service. With no data caps, our service is unlimited and reliable. We offer 24/7 technical support, in the event of a service disruption. NMSurf offers a redundant network, which prevents outages. With fast speeds and a low ping time, our service is great for video gamers and for working from home.
You don't need a phone line or cable to connect to our internet service. You also don't need a line-of-sight to connect to our broadband service, for up to 3 miles from our tower sight. At 3-8 miles beyond, all you need is a clear view of our nearest tower site from your roof. Our service is affordable, all from a locally owned and operated company serving New Mexico since 1997. Cut the cord and make the switch to NMSurf today!
In 2021, the FCC changed the definition of Broadband Internet service to 100Mbps down by 25Mbps up. Our new wireless broadband service delivers true broadband speeds at a fraction of the cost. NMSurf is a participant in the FCC's Affordable Connectivity Program, formerly known as the Emergency Broadband Benefit Program. In 2022, the ACP gives a $30 discount on Internet Service for eligible households and $75 benefit for tribal households.
For more information on the ACP, visit: Affordable Connectivity Program
To see if you qualify for the ACP, visit: https://acpbenefit.org/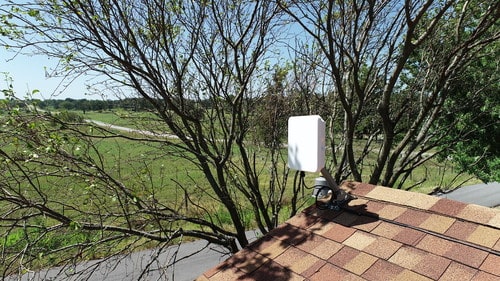 Additional Fees
Residential: Standard Installation: $49.99 – $20.00 monthly perpetual equipment lease. Includes a router.
Business: Standard Installation: $99.99 – $20.00 monthly perpetual equipment lease. Includes a router.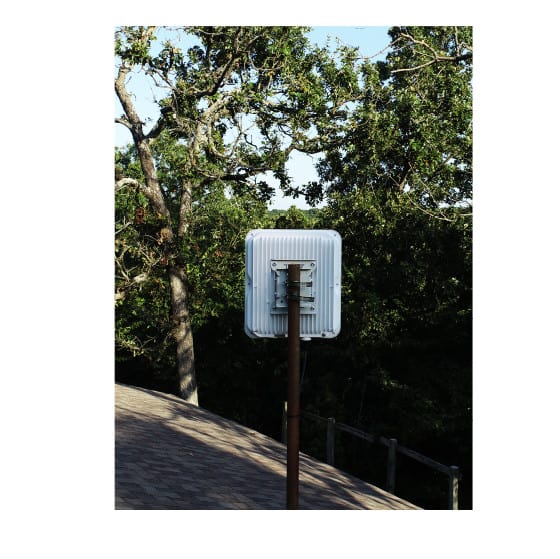 A standard installation involves a mounted antenna on the parapet of the home and a cable from the antennae that will feed into the home and connect to a POE (Power Over Ethernet). The POE will then plug into an electrical outlet or ideally a surge protector and give power to the antennae outside. From the POE, an Ethernet cable connects to a WiFi router to create WiFi throughout the home. On the day of a scheduled installation, the first thing a technician will do is climb on the roof to make sure the service will work. The technician will immediately test for speeds as well as signals. If the technician is able to get a signal, he will install the broadband internet service. If the technician is unable to obtain a good signal, he will immediately leave the home and we will refund the installation fee. We will not hold you to the terms of the service agreement since we are unable to provide service.
The pricing listed aboive is for a 2 year term. 1 year terms & month-to-month pricing is also available. Please discuss equipment pricing and lease to own options with a sales representative. Please sign up below and indicate in the comments which speed you are interested in signing up for and a sales representative will be in touch during normal business hours. Alternately, you can call us during normal business hours for more information at 505-986-1669
Broadband Residential Pricing
Currently only available in Santa Fe city limits
Broadband Business Pricing
Currently only available in Santa Fe city limits
Benefits of Using NMSurf Internet Service
NMSurf can be used by any type of individual or business, from individuals at home to high end corporations,
NMSurf is the best solution for all your Internet service needs!
For Individuals
Locally owned and operated
24/7 Technical Support
Redundant network in case of an outage
UNLIMITED data
True Broadband speeds
Fast upload and ping time: Great for video conferencing and gaming
For Enterprises
Service Level Agreements (SLA) available for businesses
Mesh Wifi equipment and setup available for additional cost
Custom speed quotes for businesses who need more upload speeds
24/7 Technical support
Redundant network in case of an outage
UNLIMITED data
Sign Up
Please indicate in the comments below which speed you are interested in signing up for & please also indicate if you are a buiness. Thank you for your interest!