100Mbps-1 Gigabit Gigawave Wireless is Now Available in Santa Fe, Rio Rancho, and Corrales, New Mexico!
GigaWave Residential Pricing
GigaWave Business Pricing
Our Giga Wave Internet Service is powered from the antennae on your roof to our nearest access point with a clear, unobstructed line of site view, up to a 5 mile radius from the nearest tower sight. Our internet service is wireless from your antennae to the nearest access point. A standard installation does not include a WiFi router.
For convenience, we sell WiFi routers that come with a 1-year warranty from the manufacture and include configuration and basic setup on the day of installation. The internet service does not require a special type of Wi-Fi router. If you prefer to use your own WiFi router, any standard router will work with the service. If you require a special Wi-Fi setup because of adobe walls or have a home that is larger than 2,000 square feet, we frequently refer and highly recommend other local businesses that specialize in these types of WiFi setups that are familiar with how our service works.
 To sign up for our internet service, please call (505) 986-1669 during normal business hours or click the Sign Up button below.
*The pricing listed above is on a 2-year term. We also offer 1 year and month-to-month terms with exclusive pricing. Pricing does not include installation fee or additional fees. Download and upload speeds are symmetrical. Please ask a sales representative for more information.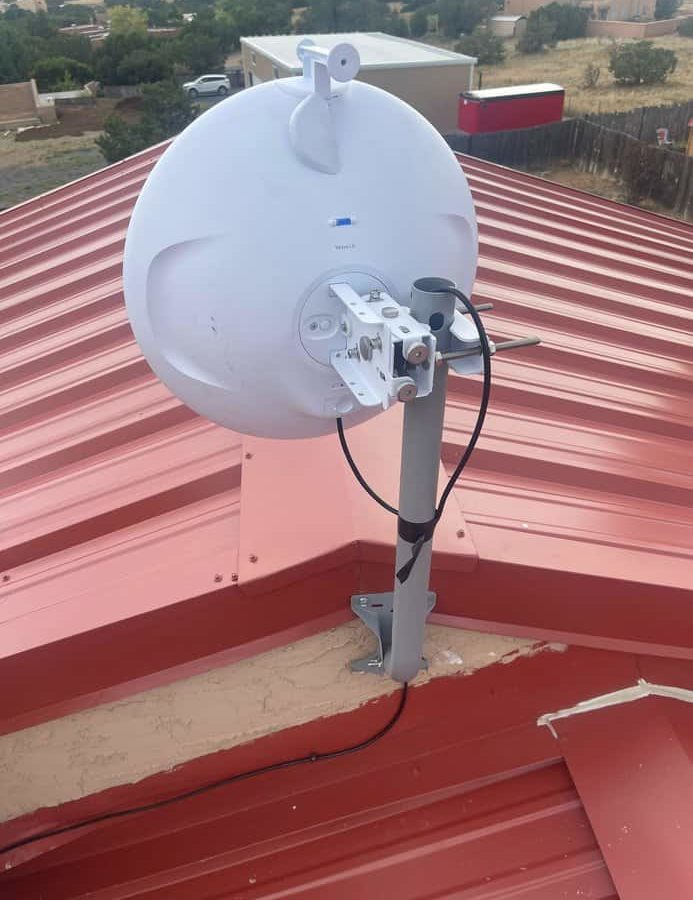 Benefits of NMSurf Internet Service
For Individuals
Locally owned and operated
24/7 Technical Support
Redundant network in case of an outage
UNLIMITED data
True Broadband speeds
Fast upload and ping time: Great for video conferencing and gaming
For Enterprises
Service Level Agreements (SLA) available for businesses
Mesh Wifi equipment and setup available for additional cost
Custom speed quotes for businesses who need more upload speeds
24/7 Technical support
Redundant network in case of an outage
UNLIMITED data